Here's How RNW Can Help You
Our professional SOP writers create first-class artefacts that place you high in the candidate pool.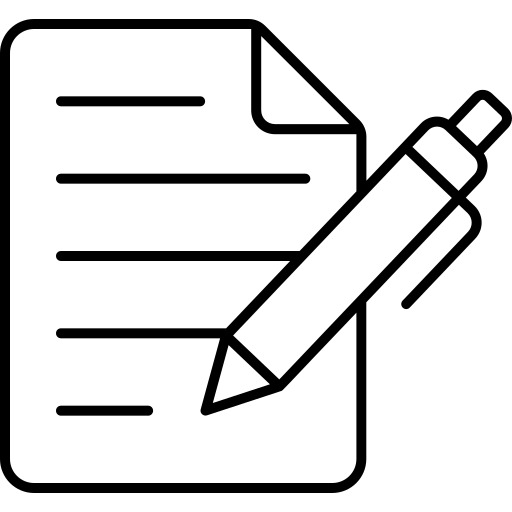 SOP Writing
We provide SOP (statement of purpose) writing services that are tailored to your needs at competitive prices, with personalized attention.

SOP Customization
Our counsellors are here to help you through the process of writing an SOP. They will guide you through the steps of creating an SOP that will be best suited for your university.

SOP Proofreading
Upon receiving your SOP, our experts will check it for typos, grammar, and spelling errors. Then, they will review your SOP with you to make sure it is plagiarism-free.

High-Quality SOPs
We have a team of expert SOP writers who have been in the business for many years. Get a high-quality SOP at a reasonable price.
We're Fast
We process your SOP application within 2-5 days and submit it to the visa processing centre in 3 business days.

Edits are Free
You can modify the draft SOP to your heart's content. If it needs to be changed, there are no charges.
How We Work
It's a simple and straightforward service where our company provides you with a complete SOP writing with multiple revisions until you're satisfied.
Fill up the form
Once you complete the form, our expert will call you to understand your needs and present an attractive SOP quotation
Make the payment
Once you accept the quotation, you can make the payment online.
We write your SOP
The SOP is then drafted by our expert writer and sent to you in PDF format for approval
Receive Final SOP
Upon your approval, we will send your final SOP in the requested format.
Coaching Orientation
"Importance Of SOP &
Justification Letter"
Session with RWn. Raj Gondaliya
(Director Of International Department)
Other Writing Services
Personal Statement Writing
We will write personal statements that are authentic and reflective of who you are. We will also make sure all your personal information is accurate.
Admission Essay Writing
We write essays that are suitable for top universities. Our writers will produce an essay that will stand out, so you won't have to worry.
College Application Essay
We also write university application essays for most universities in Canada and the United States. Our team of writers can get you into the university of your dreams.
Motivation Letters (LOM)
Motivation letters are also known as Letters of Intent. As with the personal statement, the writers of our company will create a statement that is unique to your case.
Recommendation Letters (LOR)
We can write letters of recommendation on behalf of your professors, colleagues, and associates. All they have to do is simply sign.
Scholarship Essay Writing
Our scholarship writers can help you write a scholarship essay that documents your knowledge of the field and your contributions. It will help you get into the school of your choice.
Resume Writing Services
To gain admission or get a job, you must have a resume. Resume development professionals are part of our team.
Assignment Editing Services
We can assist you if you need help with your assignments. Our experts will review them and give you advice on how to do better next time.
FAQ
Here are answers to a few of your popular questions.
Statement of Purpose (SOP) writing is a document that provides an admissions committee with an inside look into your personality, work ethic, academic history, and interests at the time of application. It's a big part of how you get into college or graduate school and show them what makes you a great candidate.
The writer needs to know your target schools, GPAs and GRE/GMAT/IELTS scores (if applicable), as well as what careers you are considering.
If a school requests additional documents from you, such as a resume or personal statement, recommendation letters, or scholarship essays, we can write those documents with your SOP.
All work is read by both a human and an automatic proofreading program. If any issue is found, we will fix it and re-submit your work again.
Pricing varies depending on the number of pages and how detailed you want the SOP written.
Many factors can impact the amount of time required to complete your work. For example, personalized editing can take a few hours longer than editing, where we proofread your work. Plagiarism and content check take anywhere from 30 minutes to a few hours, depending on how much plagiarism checking needs to be done.
Yes! We guarantee we will complete your work in time for you to submit it as requested. We've been writing SOPs for over ten years, so we know what works and what doesn't. If any corrections are needed to your work, we will make those changes and re-submit your work to you within 24-48 hours.
Making your study abroad planning exciting, bright and way more easier.
Sign up for a free 30-minute consultation